How to Pack Lightly for your Hiking Adventures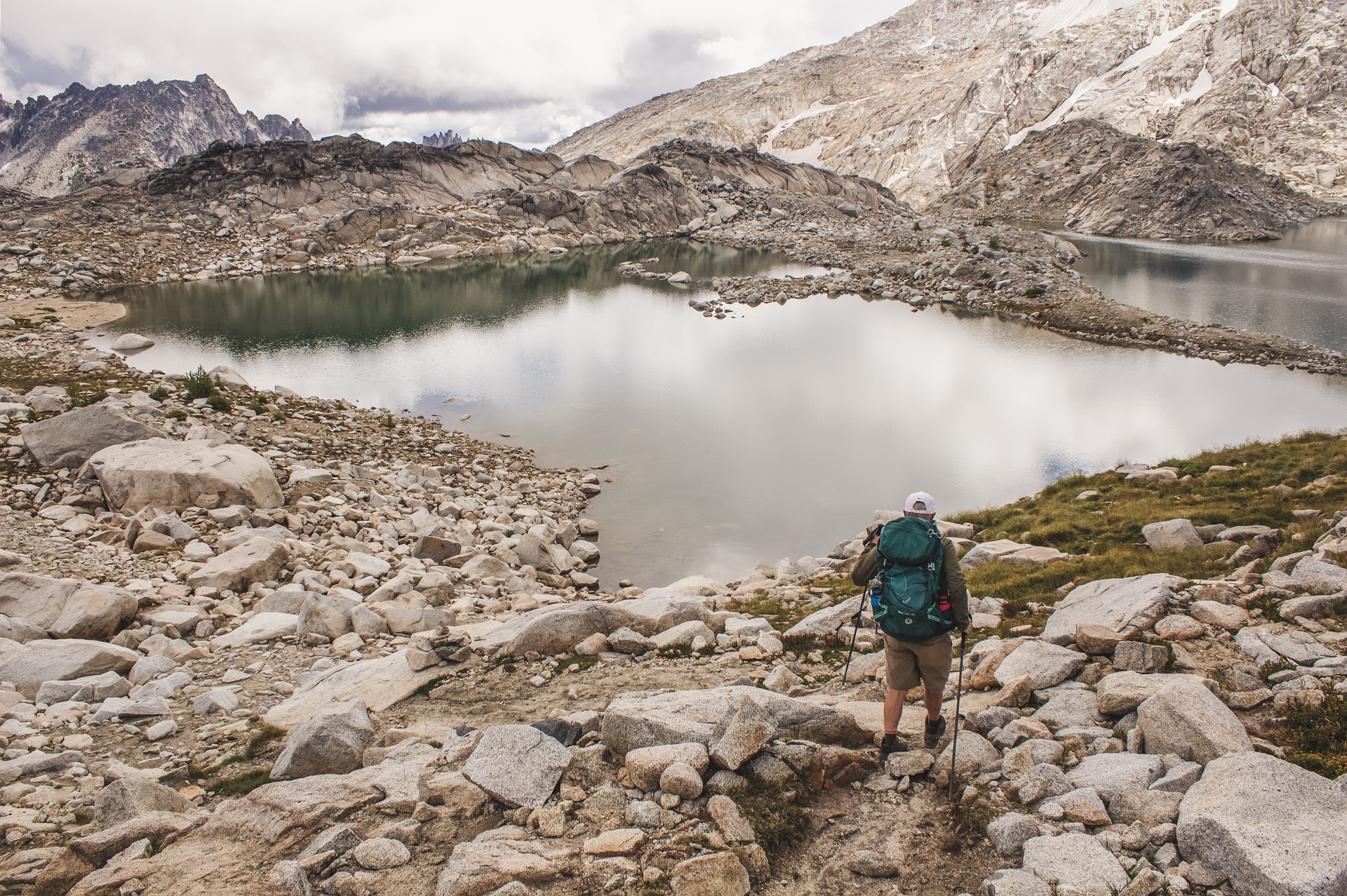 Experience Life Outdoors in the Polar Urals: How to Pack Lightly for your Hiking Adventures

Words by
Outsidepursuits.com
Image by
Amy Spielmaker
The Polar Urals is one of the last few remaining untouched wilderness areas in the world, with no developed transport network and few inhabitants. That makes the Polar Urals an ideal destination for enthusiastic adventurers to enjoy epic hiking adventures.
The mountainous and rough terrain means that you can only travel between 5 and 8 miles a day carrying a light backpack loaded with sufficient equipment and supplies to survive in the wild. The following is a simple guide to packing lightly for your hiking adventures in the Polar Urals.
Make a list
When packing, it is important to ensure you have everything you need to both survive and enjoy your hiking adventure. A heavy backpack will soon become uncomfortable, so you must leave behind anything you don't really need to achieve these twin goals.
First, I make a list of everything I might need. Every hiker is different, and every hiking adventure offers its own challenges. The items I add to my list reflect my individual needs, the time of year, the weather forecast, the activities I plan to enjoy during my hike, and exactly where I'm going.
To focus my thoughts while creating this list, I write down five headings:
• Equipment
• Clothes
• Vital items
• Toiletries
• Food
Equipment
The first thing you'll need is a backpack. The longer your hike and the more activities you plan, the larger your backpack will need to be. If you're going on an organized hike arranged by reputable companies like Ural Expeditions & Tours, they may supply the food and some of the equipment, so you won't need to carry so much.
Generally, for an adventure in the Polar Urals, you will require an external-frame backpack or modern internal frame backpack large enough to hold everything you need and with D-rings to attach any cooking and camping equipment that you may need to carry.
Hiking poles will be useful to help you maintain balance on the uneven trails. They also reduce stress on your knees and hips by up to 25%. If you're hiking without a guide, then a GPS unit will be essential. You'll also require a camera to record your unique hiking adventure.
A good-quality, robust hiking watch is useful to keep track of the time while you're out in the wild. The best hiking watches will combine timekeeping with an in-built GPS, altimeter, barometer, and compass, so you have multiple tools in one light and compact package.
Clothes
The number of clothes you'll require will depend upon the length of your hike, the weather forecast, the time of year, and where you plan to go. You will most likely be hiking during the summer.
Appropriate hiking shoes or boots are important for your safety on the mountainous terrain. Because it rains frequently during the summer in the Polar Urals, waterproof outer layers are essential. Layers, a thermal hat, gloves, and a windbreaker are necessary to keep you warm when you ascend to higher altitudes.
Vital items
In an emergency, some simple pieces of equipment or certain supplies can mean the difference between life and death. For example, if you suffer from a medical condition, the medicine you require to take regularly should be at the very top of your packing list. If you suffer from an allergy, you should take an EpiPen in case you suffer an anaphylactic shock.
On some hikes, identification documents such as your driver's license, International Driver's Permit (IDP), travel documents, and bank cards may be vital to complete your adventure if you need to hire a vehicle, book accommodation, or cross an international border.
Toiletries
It's easy to forget simple things like baby wipes and toilet paper, but there are no convenience stores in the Polar Urals. You'll not be happy if you have to survive for several days without brushing your teeth because you didn't pack your toothbrush. On summer hiking adventures in the taiga forest zone of the Urals, bug spray is essential to protect you from mosquitoes.
Food & drinks
Unless you join a guide-led hiking adventure, you'll need to carry your own food into the Polar Urals. There are no McDonald's outlets up there! Water will be your priority because while you can survive up to 3 weeks without food, you'll be dead within 4 days without water. A reusable water bottle is a good idea along with a water filter and purification tablets.
Dried foods that are easy to rehydrate and cook are the most compact and light meals to carry. It's a good idea to remove dehydrated food from its original packaging and repackage it in simple plastic bags. This makes the food more compact and a little lighter to carry.
Organize your items
Once you've compiled your list, lay out everything on a flat surface so you can better visualize how to pack. Ensure your backpack is empty, clean, and dry before you begin.
Before you place anything inside your backpack, you should test everything. If your stove doesn't work and you only find out at the end of an 8-hour hike, you will not be a happy camper. And if your new waterproof jacket turns out to be 2 sizes smaller than the label claims, you'll be wet and cold in the Polar Urals.
Packing
Pack in the following order…
Heavy items
When you're ready to pack, begin with heavy items. They go to the bottom of your backpack. Ensure you distribute the weight as evenly as possible. Anything too bulky to fit inside must be attached to the outside using the D-rings on your backpack. Items hanging outside, such as a bedroll or tent, should be balanced as well as possible with the heaviest items attached to the lower D-rings.
Emergency and frequently used items
Items you will need frequently or in an emergency should be packed in an easily accessed location, such as a side pocket. You might choose to attach some items to your belt using a holster or around your neck on a strap, such as a compass hanging from a lanyard. Some emergency items, such as an EpiPen, can be carried in your jacket pocket for easy access.

Least important items
Leave the least important things until last and consider just leaving them behind. The heavier your backpack, the more difficult your journey will be.