Home
/ Additional Information /
About Us

MISSION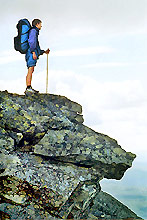 « URAL EXPEDITIONS & TOURS » We organize active, ecological, sports and cognitive travel for foreign tourists.
We differ from other tourist firms, in that we offer travel to the entire region of the Ural Mountains, (central part of Russia), which stretch more than 2,000 kilometres, completely across Russia from south to north, and they are considered to be the boundary between Europe and Asia.
We specialize in service for foreign tourists, but all of our tours are certainly accessible to tourists from Russia and the countries of the CIS.
Our purpose is restoration and strengthening of a positive image of the Urals region abroad as a unique, natural, historical, ethnographic and tourist attraction. It's location on the border between Europe and Asia provides a unique and unparalleled opportunity for our guests to observe all of the above.
This is a place to experience the merging of various natural-landscape zones and the blending of the historical and cultural ways of the local people. The city of Ekaterinburg, our base, is the historical and geographical centre of Urals. The environs of the city of Ekaterinburg, which was known as Sverdlovsk in the past, have a large and interesting concentration of many natural and architectural monuments. Our city is also a powerful transit logistical site, and a large industrial centre as well.

All of our specialists at «URAL EXPEDITIONS & TOURS» have completed their studies at the Sverdlovsk Mining Institute (specialty – geologists) and have experience working in extreme conditions, as well as in the organization of international (geological, ecological) expeditions in the Urals, Altai and Kamchatka.
We love our highland and know a lot of sights in the Urals and we are concerned with the ecological condition of some of them.
In our work we pay serious attention to protecting the Ural's nature, the propagation of the care that relates to it, as well as ongoing ecological educational activities. We are taking part in public and international nature protection programs that we have organized to visit the many National Parks and Reserves in the Urals. During our ecological expeditions, you can see the contrast between areas that are absolutely untouched by the people of the area, and places where the ecosystem was damaged when the USSR existed. We are planning to make a few films, devoted to the nature of the Urals.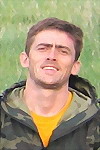 My name is Oleg Demiyanenko, I am 42 years old, I like the wildness of nature and I don't like big, crowded cities. I think, that only in the forest or in the mountains people can have a rest that is complete. I can take you to the places where the stress of everyday life will melt away, and you will once again feel whole and in harmony with the earth. My largest desire is to show as many people, as is possible, one of most wonderful and breathtaking places on the Earth - the Ural Mountains. At «URAL EXPEDITIONS & TOURS» I am engaged in the organization of combined and tailor-made tours.
Skype name: oleg_demiyanenko
ICQ: 451171523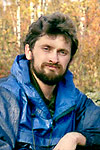 My name is Dmitry Voroshchuk. In «URAL EXPEDITIONS & TOURS» I organize active, adventure and scientific tours. There are many of my photos on this web-site, at present I'm responsible for kids programs, thematic and social projects in the framework of "Mineral-Show" exhibition-fair.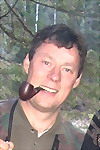 My name is Igor Dubyago. I speak German. In the past few years I have been engaged in the organization and carrying out of one of largest mineralogical exhibition - fairs in Russia. See our website: "Mineral-Show" I like fishing and football as well as collecting minerals. For those persons interested in collecting various mineral specimens, I have extensive knowledge regarding many sites to find them. For my part at «URAL EXPEDITIONS & TOURS» I am engaged in the organization of ecological and geological - mineralogical tours.




We work individually with each tourist and are ready to take you at any convenient time. Besides the tours in the Urals we are also glad to offer you some very fascinating travel to the Southern Altai.

Our address:
RUSSIA, 620017, Ekaterinburg
1a Korepina str., office 24
+79122265236
+79617622863