Rafting
For the immemorial, the Ural rivers were known as the trade ways from Europe to Asia and for all tourists of the former Soviet Union the Ural rivers were traditional favorite places for rest in the daylight-saving time. River valleys with grandiose rocks on the banks of the rivers cut from the old Ural Mountains. Only wild nature is around you.

---
News: Spring rafting in May
We are glad to offer you spring rafting along uralian rivers of Southern and Middle Ural
- Down the river Yuryuzan
- Down the river Ai
- "Whitewater" rafting on the river Bolshoi Inzer
- Rafting along river Nugush
- Rafting along river Serga
- Rafting along river Chusovaya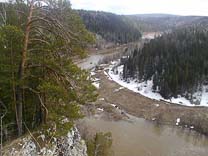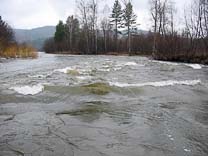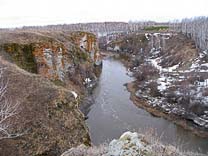 ---
Only here, rafting on meandering taiga rivers, far from vanity of cities, you can in full value rest in close unity with nature, taking pleasure every minute in the changing of the amazing landscapes, evening campfires and "ukha" (fish-soup), which is a traditional Russian dish from river fish. It is possible for you to catch fish by yourself.
| | |
| --- | --- |
| | |
On daily stops and beside evening campfires you meet with the most different Russian people and will feel their sincere kindness.
On the banks of the Uralian rivers, there are a lot of villages, where many buildings are preserved from the 18th and 19th centuries and way of life that has not changed for an eternity.
Here you can experience the way of life, cultural customs and see the real lives of the different people who live in the Urals – alongside the Russians there are Bashkirs, Tatars, Komi, Khanty, Mansi and others – all distinguished by their own individual cultures and customs.
Nearly all rivers of the Ural are calm and not dangerous for rafting. Only in the southern Urals and pre-polar Urals there are some rivers with rapids and cascades.
In cliffs on the banks of rivers of the southern and middle Urals there are caves and grottoes. Our tour programs include visits to the most interesting caves. While rafting there are always opportunities to stop at many picturesque sites to explore and photograph the beauty which abounds.
If you want to experience the feelings of the discoverers of unknown lands, the earliest explorers or first travelers, we organize rafting on mountain rivers in totally uninhabited places of the Urals. HERE THERE ARE NO PEOPLE - ONLY YOU and WILD NATURE!
If you like these types of journeys - see the programs on rafting on the rivers: Belaya, Ai, Yuryuzan, Zilim (southern Urals); Chusovaya (middle Urals); Vishera (northern Urals); Kozdim (pre-polar Urals); Sob (polar Urals).
We work individually with each tourist and are ready to take you in any convenient time from May to September.
Guide, cook and translator accompany the group.
All participants are provided with special equipment.
Stops for the night in mobile tent camps.
Optimum group - 3 - 10 persons.
If extreme rafting is more attractive to you - we offer our Altai adventures "White Water" rafting tours in the mountains of southern Altai. Make you own choice!